Over time, the wooden balustrade loses its original charm, deteriorates and requires renovation. How and with what to renew it, so that it again delighted its appearance and served us for years?
When should we renovate a wooden railing? Signs of deterioration of wood
Many people with no experience in DIY do not know where to start renovation of wooden railings. The first step is to check the condition of the wood. Sun, rain, and frost are adverse weather conditions that contribute to the gradual deterioration of wood, which as we know is a natural material with limited resistance. If your patio or balcony railing has turned very grey, you can see numerous cracks and the first signs of rot (crumbling), and the paint or varnish is chipping in many places, or is literally peeling off under your fingers – there's no point in delaying restoration work!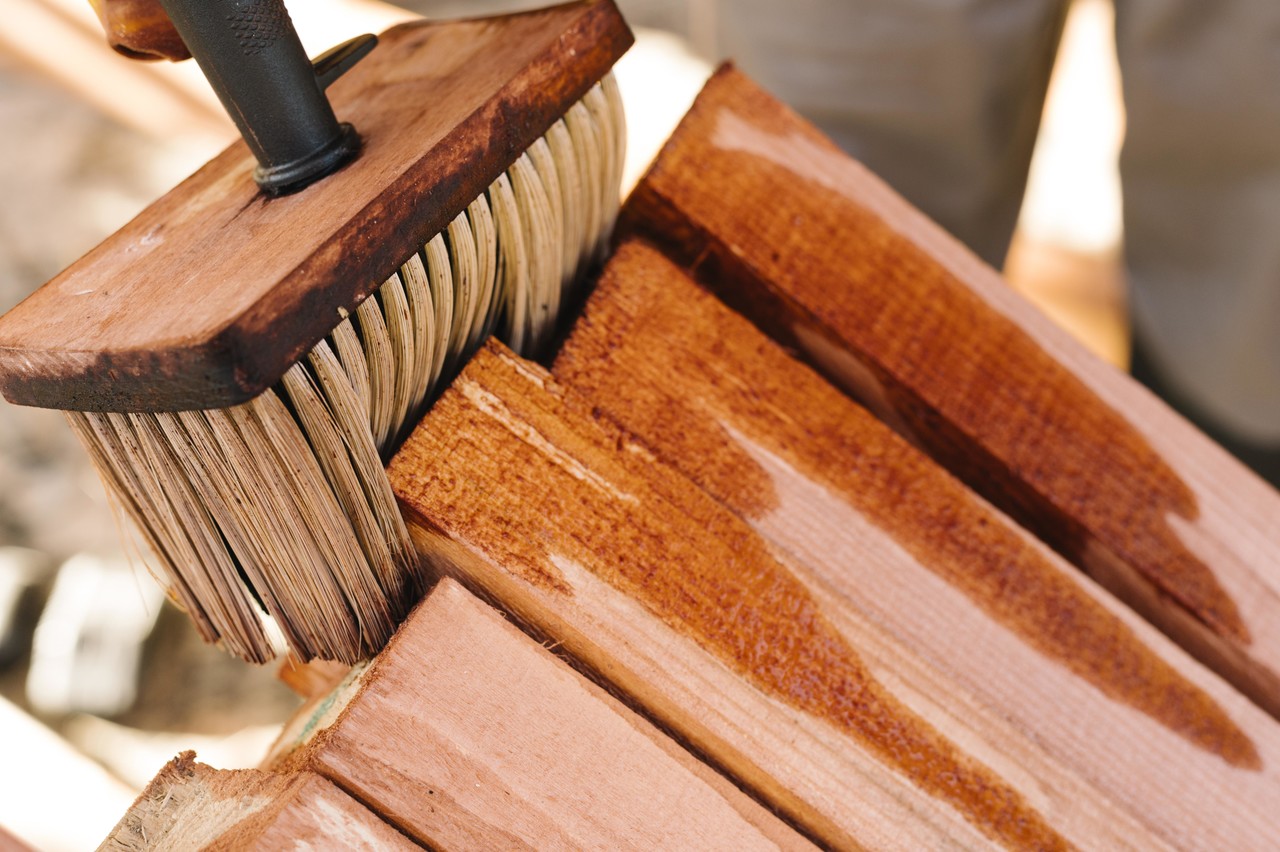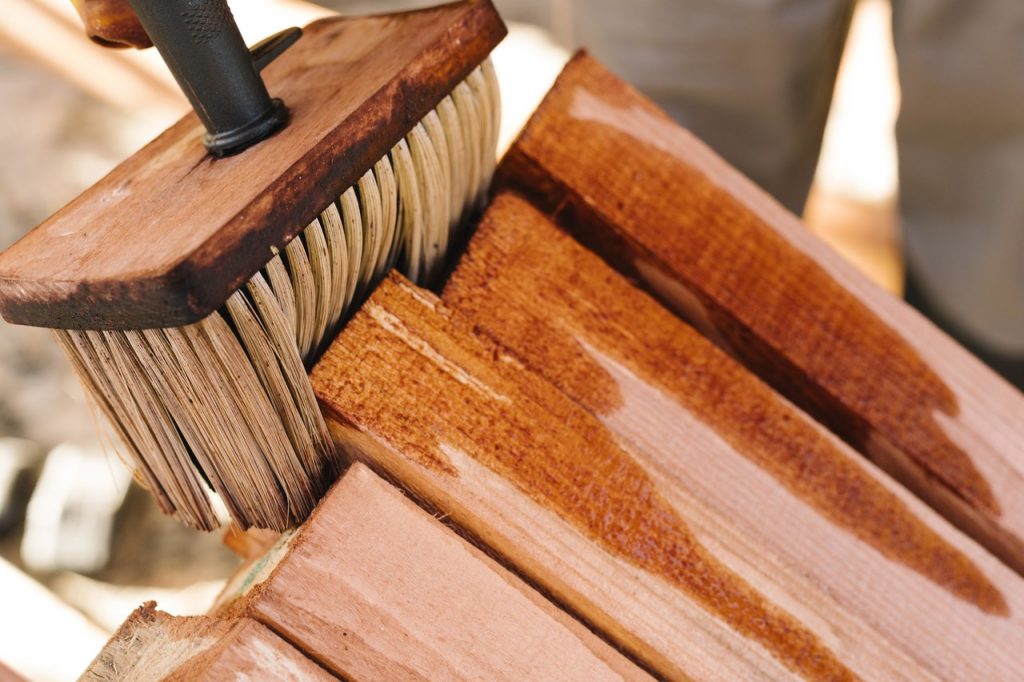 What products should I use to restore my wood railings?
You should choose an agent for wood protection, which can be used outdoors, preferably having anti-bacterial and anti-fungal properties (so it will inhibit the possible growth of algae, fungi and prevent the nesting of uninvited guests, namely various insects). It is worth noting that a good quality impregnator for wooden elements mounted outside significantly reduces their absorbability and makes it easier to keep the balustrade clean. If you want to preserve the natural color of the wood, you should regularly impregnate the railing with varnish or stain – these preparations ensure color stability and prevent darkening of the wooden railing. Of course, if you do not want to preserve and expose the natural structure of the wood, you can use opaque paint in any color.
Renovating a wooden railing – practical tips for beginners
Renovating a wooden railing is not particularly complicated and does not require significant financial resources, any amateur can easily cope with this task. In fact, the specific scope of renovation work depends on the degree of damage to the balustrade. If the paint layer is in decent condition, i.e. it still adheres tightly to the structure, the paint is not peeling or chipping – it is enough to refresh it by painting in the color of your choice. However, in a situation where the old paint layer is significantly damaged by the tooth of time, it should be carefully sanded with an orbital sander, and if you do not have such power tools, you can use sandpaper. Remember to properly protect the patio floor before proceeding, preferably by lining it with thick plastic sheeting. If you notice any unsightly holes or cracks, you should fill them at this stage using a joint compound in a shade matching the color of the wood. Important note: boards infected with fungus are not salvageable, unfortunately, we must replace them with new ones. We can then prime the railing with a wood preservative and cover it with two coats of paint or impregnating varnish. When painting, the temperature outside must not be lower than 5 degrees Celsius, and the humidity should not exceed 80%
>> Read also: How to renew the decking board after winter?
We hope that thanks to our tips, your old balustrade will regain its shine and will be a real decoration of the terrace, balcony or veranda, and the renovation work will permanently protect the surface of the wood.