Bathroom tile painting is the best, fastest and not expensive way to transform your bathroom. With a few brush strokes, you are able to create the bathroom of your dreams. All you need is an idea and a free afternoon to transform your bathroom in nine steps!
Tile painting is steadily gaining more and more fans. The number of bathrooms renovated using this quick and inexpensive method is growing every year. This comes as no surprise, as tile painting is a great alternative to classic renovation, which can cost more than your wallet can bear. On top of that, there is no dust, no neighbors complaining about the noise and much less mess!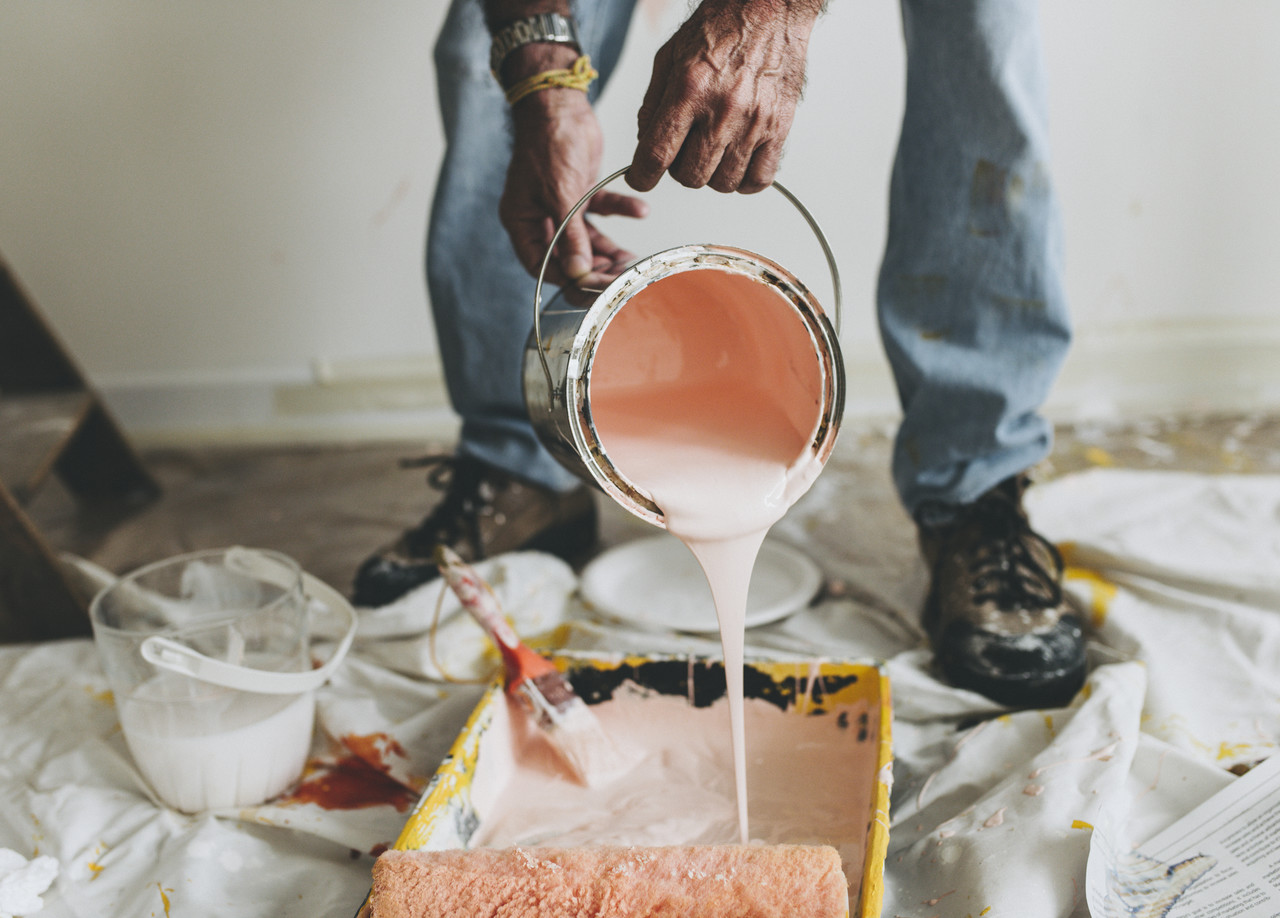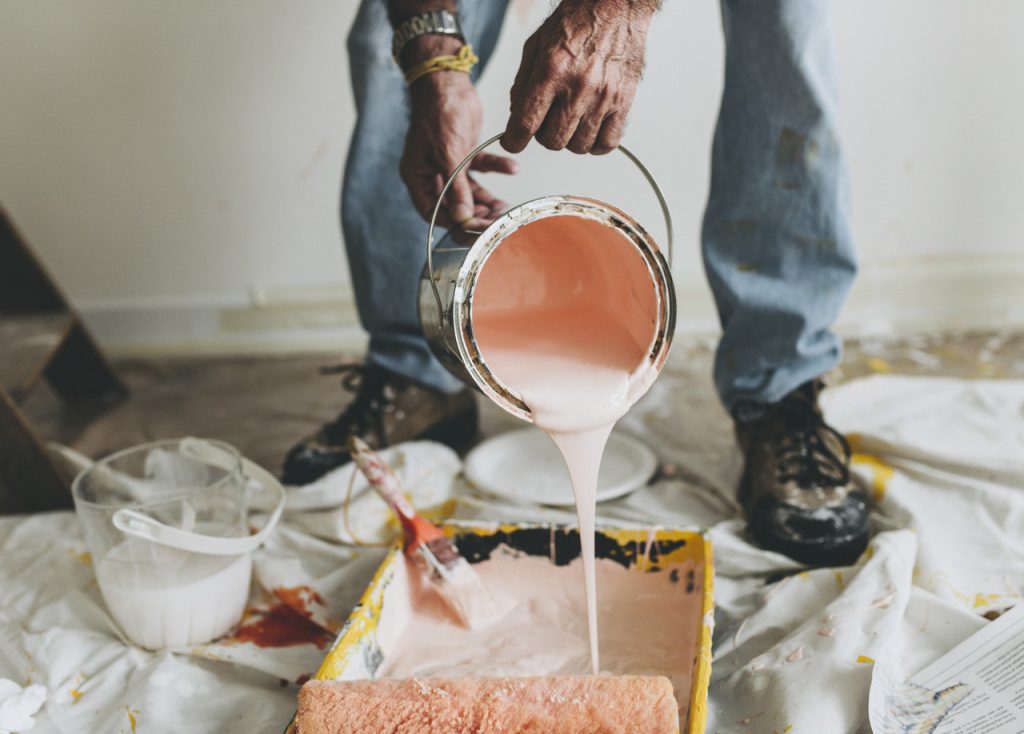 Note: Changing the look of your bathroom can become a habit and you will do it periodically, because the quick effect combined with low cost tend to become addictive.
What is needed to paint tiles in the bathroom?
You don't need any special aptitude or specialized tools to conjure up a new bathroom yourself. The tools you need to refinish tile are available in most homes and garages
cleaning detergent,
cloth,
alcohol,
sandpaper,
painter's tape,
a roller, and a brush
To make the set complete, you need to buy sodium phosphate and paint for ceramic tiles. You can easily find these two products in popular chain stores with materials for construction and renovation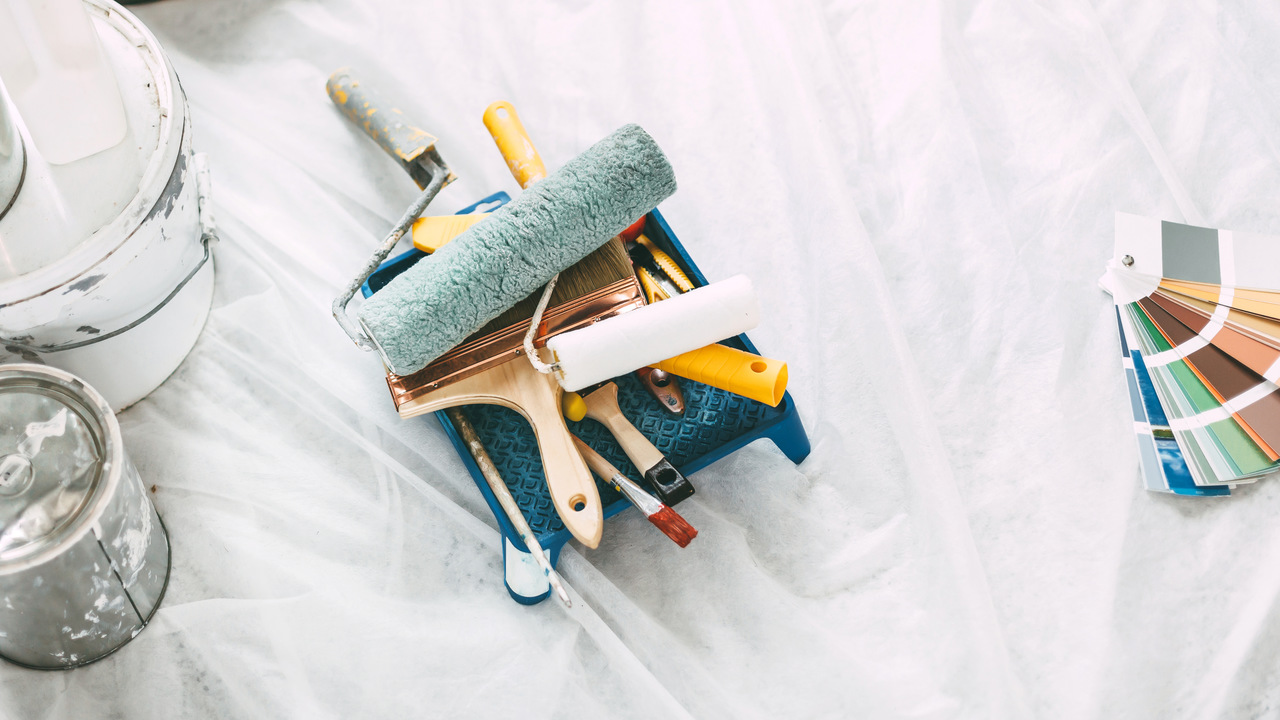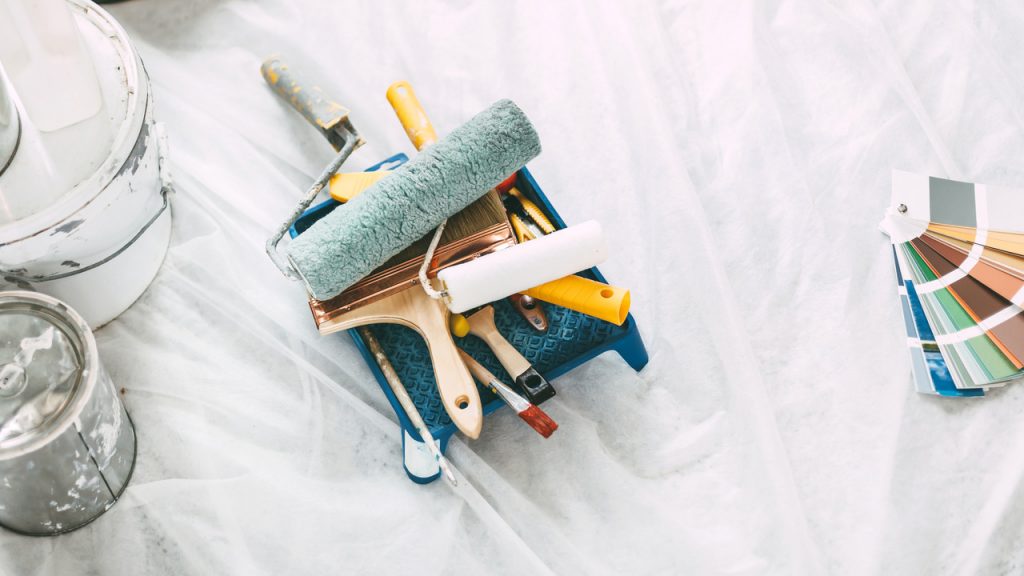 How to choose the right paint for ceramic tiles?
This is a basic question that everyone should ask themselves before getting started. Choosing a color can be crucial. Depending on the style of your bathroom or the flaws you want to cover up, you should choose the right color.
Light colors will optically enlarge a small bathroom and will be more practical for keeping it in impeccable order. On dark tiles, smudges and dirt are more visible. The same rule applies to bathrooms with limited natural light. If there is a window in the room, through which the sun's rays fall, the color options expand significantly.
How to paint bathroom tiles?
1. Clean the tiles
A simple mixture of water and liquid should be enough. For better results, rub the tiles with alcohol to make sure no greasy stains or unwanted spots remain.
2. Using steel wool or sandpaper, wipe the tiles thoroughly
3. Double wash the tiles with sodium phosphate mixture
This mixture is often used by professionals to prepare the substrate for painting. By adding this step you will ensure that the paint adheres well to the tiles. Don't forget a mask to protect you and your lungs.
4. Tape off the edges that should not be painted
If the tiles are in the immediate vicinity of the bathtub, tape the edges to prevent staining. You should also tape the shower tray. Tape the faucet and taps.
5. Use a large roller to cover as much area as possible
Ceramic tile paint will work best here. It needs to be more durable than standard ones and more resistant to damage, as it will be in contact with water and detergents for cleaning the bathroom. Invest in a good tile paint that will resist moisture. Depending on which bathroom tiles you want to paint, choose the right paint. You can choose from epoxy, acrylic resin or alkyd urethane ones.
>> See also: Ways to hide pipes in your apartment
6. Use a smaller brush to finish painting the tiles near the edges
7. Wait a few hours
Relax and imagine your next pleasant bath in your old-new bathroom. But don't forget about the relentless passage of time. If you don't apply another coat of paint after three hours, you'll be waiting up to three days to finish your masterpiece.
8. Apply a second coat
If you see the need, you can also do it a third time.
9. Remove the tape and enjoy the result
Now you can better see the result of your hard work. Done! Who would have thought that with a few strokes of a roller and brush you can achieve such an effect!