Functionality and aesthetics – this is what we are guided by when renovating and decorating the apartment. To achieve the desired effect, do not leave the planning for the last moment and prepare well for them.
What works should be done before renovation?
If you do not plan to conduct it on your own, find a reliable renovation team that will first inspect and measure the bathroom and check all installations. They will also determine which elements need to be replaced and which will serve you well for years and give you an initial estimate for the renovation. Remember, however, to make your own purchases of construction chemicals and all other products. This way you will have control over both quality and price. Do not forget to set aside an additional amount for unforeseen expenses. Ideally, it should be 10-15% of the already calculated amount.
Proper preparation
Before starting work, prepare the bathroom properly – remove all furniture and accessories from it, so that only sanitary equipment remains, those that you do not intend to replace. The next steps depend on whether you leave them to the renovation team or whether you can do some of the work yourself. If you have the right skills, equipment and protective clothing, you can remove the tiles on the floor and walls. Do not forget to dispose of the debris. This way the room is ready for further work.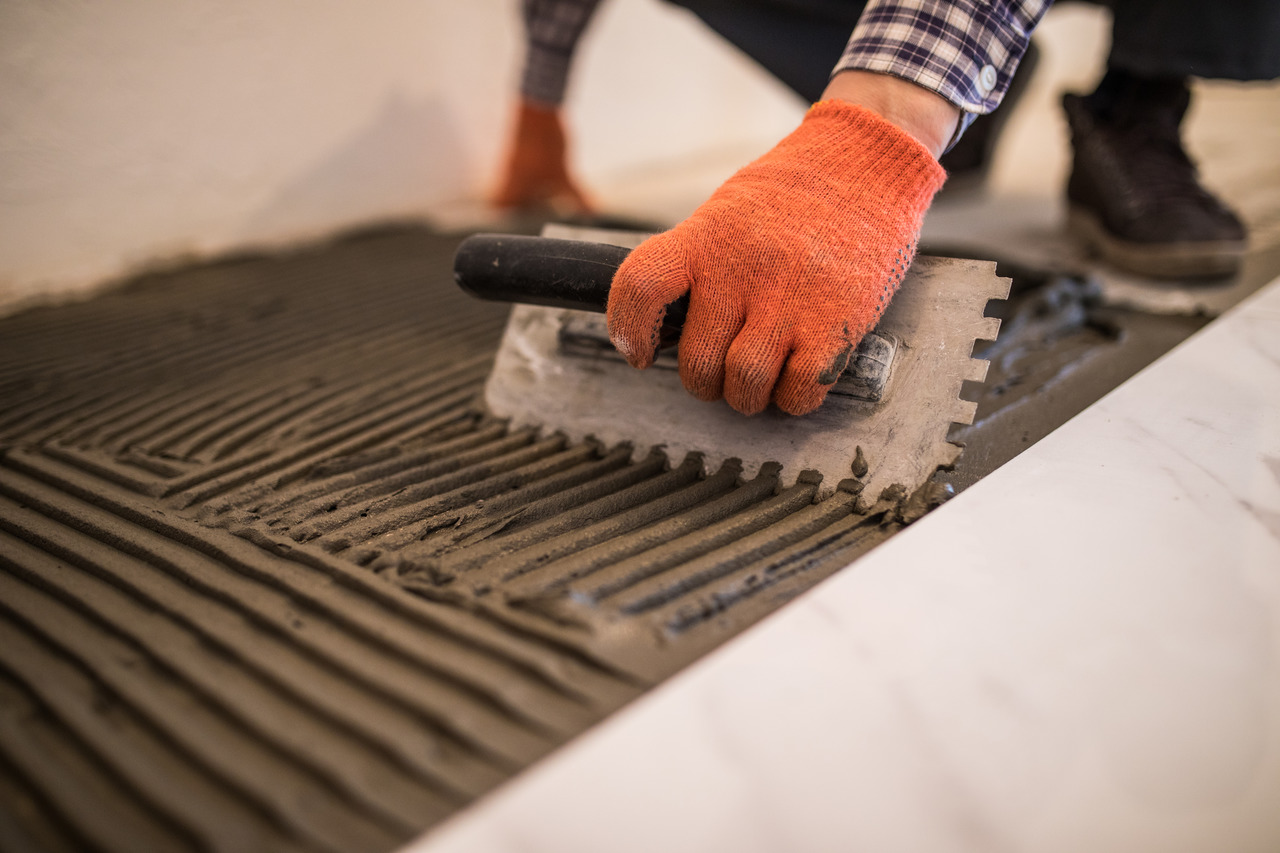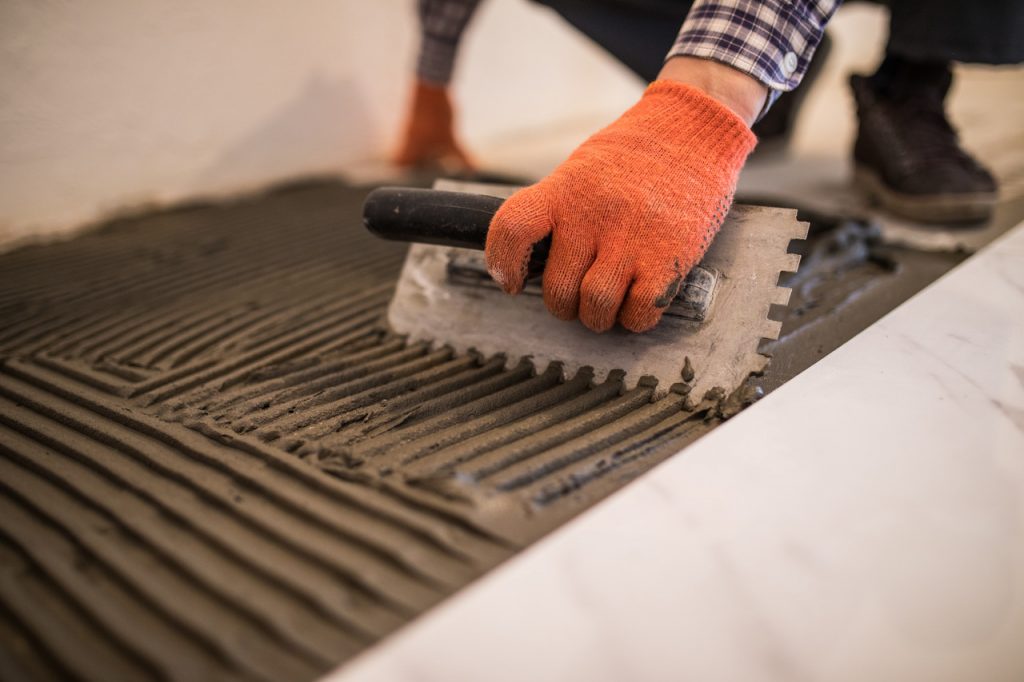 Bathroom arrangement design
At the very beginning, check the dimensions of the room. Thanks to this, you will immediately be able to determine whether you have to put only the necessary furniture into it, or whether you may also be tempted by additional equipment or decorations. Assuming that the bathroom is really small, choosing a shower cubicle instead of a bathtub seems to be quite an obvious solution. As for the radiator, a ladder one will be very practical as it doesn't look "heavy" and allows you to use the space underneath. An even better idea will be electric heating mats or floor heating, more expensive, but also freeing up space for other furniture
Wet zone
Similarly, a sink – undermount or under-counter – will make it possible to install a cabinet underneath it, where e.g. chemicals will be stored. It is also worth checking if the kitchen is big enough to accommodate a washing machine instead of a bathroom. If not, choose the smallest size possible. A laundry dryer does not have to take up a lot of space either – there are many folding models on the market, which you can store discreetly in any room. A vertical tumble dryer is best as it can hold a lot of clothes in a minimum of space. This is ideal, especially for families with children.
Time for details
If you want to be sure that the furniture will fit perfectly into the dimensions of the interior, and at the same time will accommodate towels and other utensils, consider ordering a customized one. Although it means additional expense, but it will definitely provide comfort of use of the bathroom and… peace of mind, because you will not have to measure and adjust each piece of furniture one by one. For example, instead of several single cabinets, it would be good to opt for one with the height of the entire wall. This way you will have enough drawers and shelves for your bathroom accessories.
How to enlarge a bathroom without demolishing the walls?
Instead of placing tiles on the entire wall, you can place them only halfway up or in the places that are most exposed to water. They will be especially necessary near a sink or a bathtub. It is best to avoid dense patterns. Small tiles with a delicate sheen are perfect. The remaining areas should be painted with a paint resistant to both water and abrasion.
Moving on to the paints themselves – it will be beneficial to opt for walls in a light, pastel color, which will optically enlarge the interior. The best colors will be of course white and gray, and right after them beige and blue. If you prefer a more vivid color, choose one with a cool shade.
Functionality and ergonomics
It's time to discuss the placement of furniture and accessories. A bathtub, shower, sink or toilet should not obstruct doors and windows – not least because this would make the space appear cluttered. When choosing a mirror, remember to make it as large and frameless as possible, especially thick and ornate ones will look "heavy". If some junk does not need to be in an easily accessible place all the time, move it to small containers. Especially lockable, stackable ones will work
>> See also: How to replace tiles?
Appropriate lighting
Don't make the common mistake of underestimating the role of lighting. Instead of one source of it, install several small ones in the bathroom. A great solution will be evenly spaced led lamps.
Finally, do not forget to maintain safety. Think carefully about the location of electrical outlets, as they must not be located near water sources. For extra protection, choose one with a splash-proof flap.