Brick on the wall is a strong interior trend that works well in the living room, kitchen or bedroom. How to use the brick motif and change appearance of the room? What materials should be combined with bricks?
Brick instead of tiles in kitchen
Ceramic tiles are not the only option for finishing walls in the kitchen. Nothing stands in the way to use a little less standard solution and use for interior design brick covered with any color (more and more people decide to repaint the brick in white, gray or black, although naturally red also has its charm).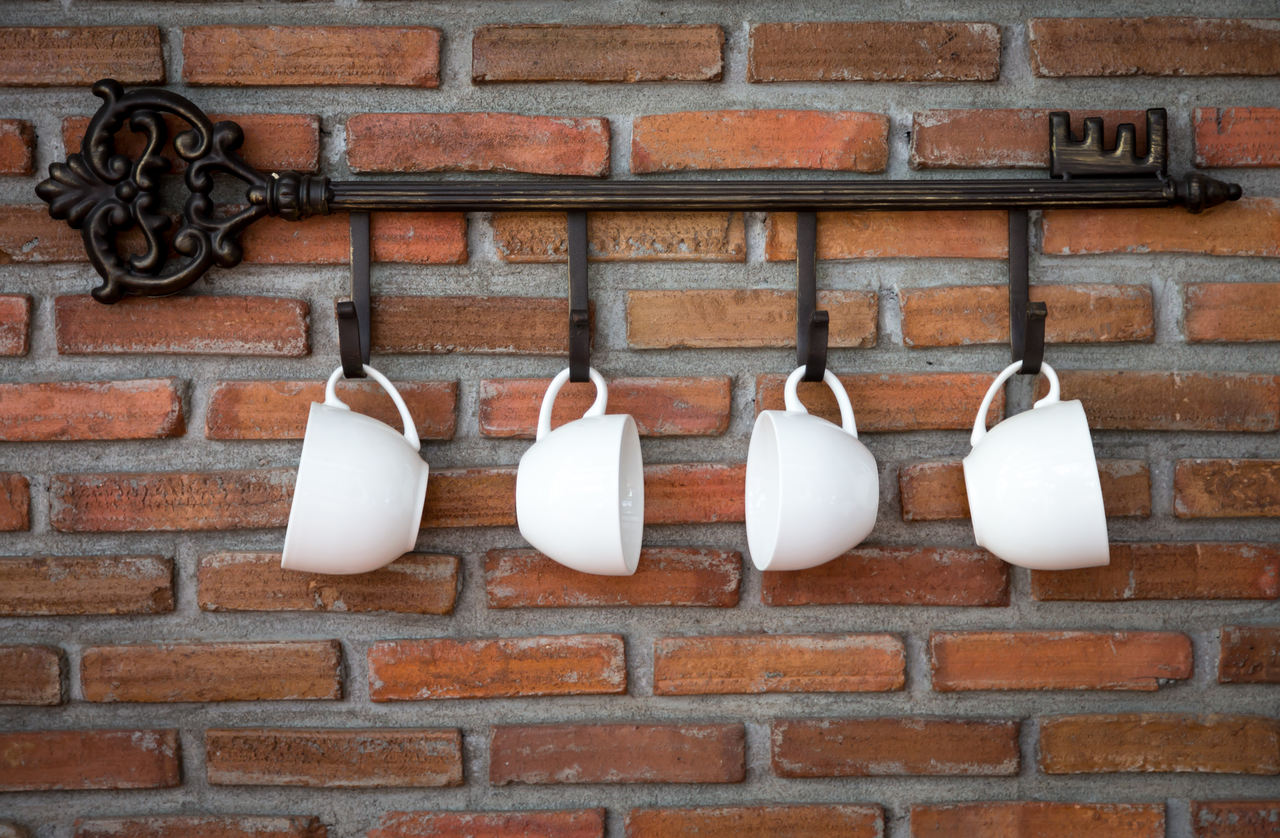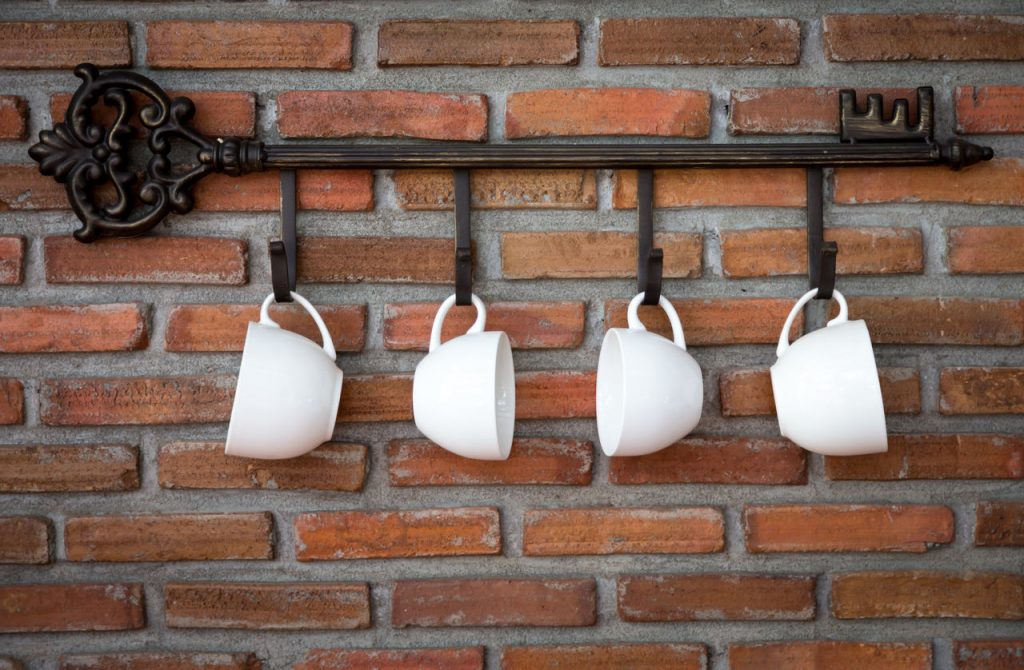 To protect the brick wall against dirt while cooking food, it is worth to cover it with a clear sheet of tempered glass (especially over the sink and hob) or impregnate it with a special protective preparation. With which styles does the brick motif harmonize? Both with rustic, English, loft as well as modern.
>> See also: Noble base – oak floor
Brick on the bedroom wall with illumination
In order to diversify the decor of the bedroom, it is worth to discover raw brick on the wall (if we live in a tenement house or a block of flats from the 50s, 60s), restore it and expose it by mounting strip LED backlighting. If we live in new premises – nothing lost, we can buy decorative brick and arrange it on wall for example behind headrest of the bed. If our bedroom has small area, we can obtain the effect of optical enlargement of the space by painting the brick wall in bright colors e.g. white, beige, pigeon.
Brick wall in living room with fireplace
The brick wall combined with a fireplace finished from the same material can be a real decoration of a living room – in this role, the natural red version of bricks will prove best. The brick wall can also be a perfect background for home cinema – the wall additionally illuminated by LED diodes will ensure amazing atmosphere during evening family screening. Such fashionable and stylish solution will surely draw attention of all guests.
Brick as an alternative to tiles in bathroom
Another idea for use of brick in interior is its application in bathroom – it will present itself best in space where washbasin and mirror are placed. However, the brick wall can enjoy your eye for years, it requires careful impregnation immediately after laying. It is better not to lay brick directly in the shower, because it is easily absorbent by nature and despite the use of the best impregnating agents, in some places it may not be 100% protected, which will manifest itself in unsightly discoloration
Brick decoration on walls in anteroom
The last proposal for brick wall is the use of this type of decor in the hallway. We can beautifully expose on a brick background family photos or favorite pictures, creating a small gallery. The brick is well soundproof and shows resistance to mechanical damages – it will look good both in small and narrow as well as in large corridor, arousing curiosity in guests and encouraging them to enter further.
With which materials a brick creates a harmonious duet?
Brick is a timeless material which works well with concrete – giving the interior an industrial character. Red and grey always look good! Combination of brick with metal will look fantastic in loft style rooms – in form of exposed structural elements of the building or metal lamps, shelves, tables, hockers
What else is worth combining bricks with? The lovers of natural materials will be pleased with the effect of brick wall combined with wooden, oak flooring. Another suggestion is the combination of bricks with colourless tempered glass e.g. for protection of brick wall in kitchen – such solution looks very interesting and enables the clever combination of practical and aesthetic function.
To sum up, the bricks do not have to be treated only as building material – they can successfully play decorative role in practically every interior. We hope that our ideas for the arrangement with the brick wall will be for you a useful inspiration to carry out changes in your house or apartment.