It is said that the kitchen is the heart of the home. In that case, the living room must be its all senses
In the living room we receive guests, host parties and spend time with our loved ones. This is where we use air humidifiers with essential oils, arrange soft and stylish cushions to give it a touch of style. We turn on atmospheric music, burn candles and place furniture that the whole family is sentimental about. We decorate its walls with posters, paintings and bring it to life with flowers
But what to do when all this seems to clutter our small living room? How to optically enlarge this place, when it is impossible to demolish the wall?
Mirror
Sometimes the simplest solutions are the most effective. Mirror is the first thing that comes to mind. It can easily be mounted on all flat surfaces. Perhaps it would look perfect on your furniture or ceiling?
It's worth investing in a mirror with an unusual shape, delicately decorated, or even illuminated. Try to position it so that it reflects something attractive that is in your living room. Placing a mirror behind the shelves also passes the test.
If you don't like mirrors on your furniture, a tasteful mirrored screen is a perfect solution. It adds charm and will easily find its place in any interior.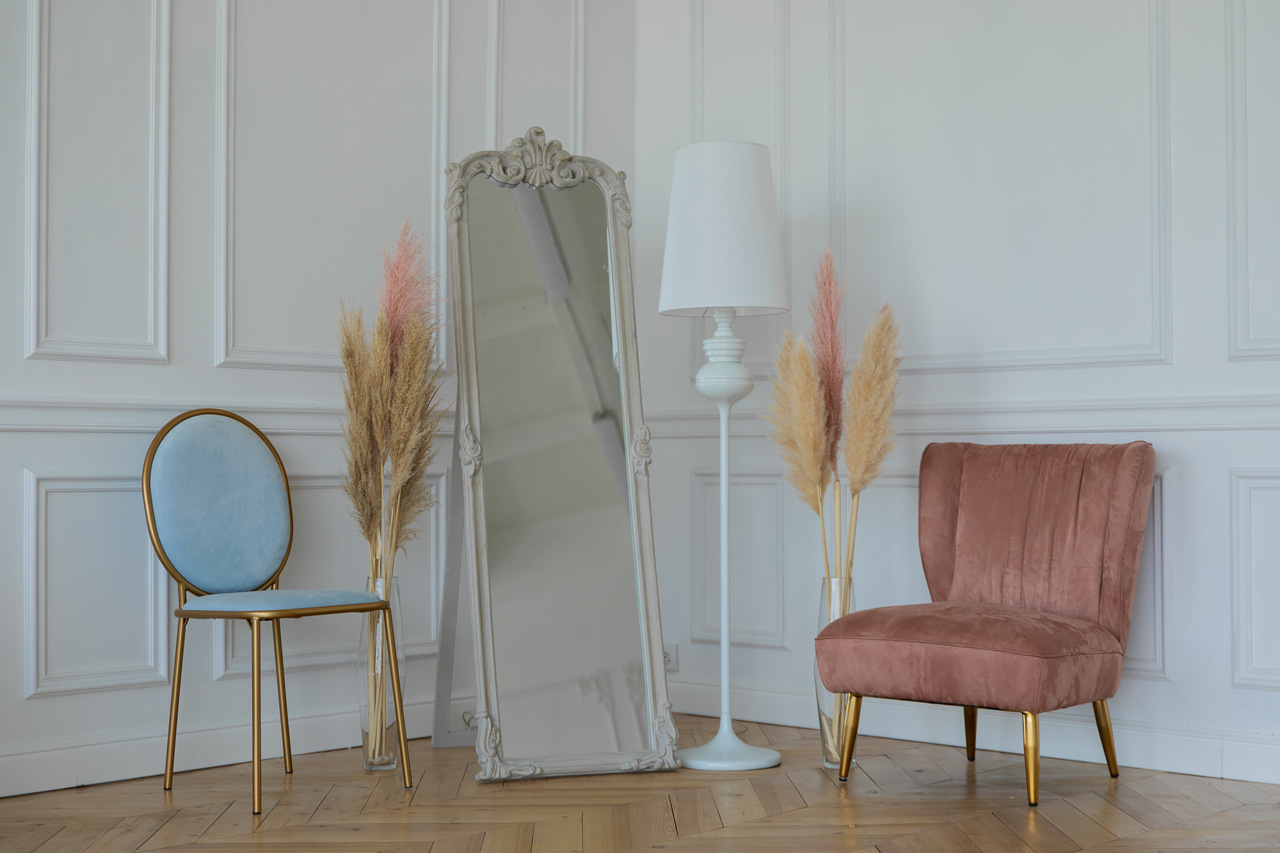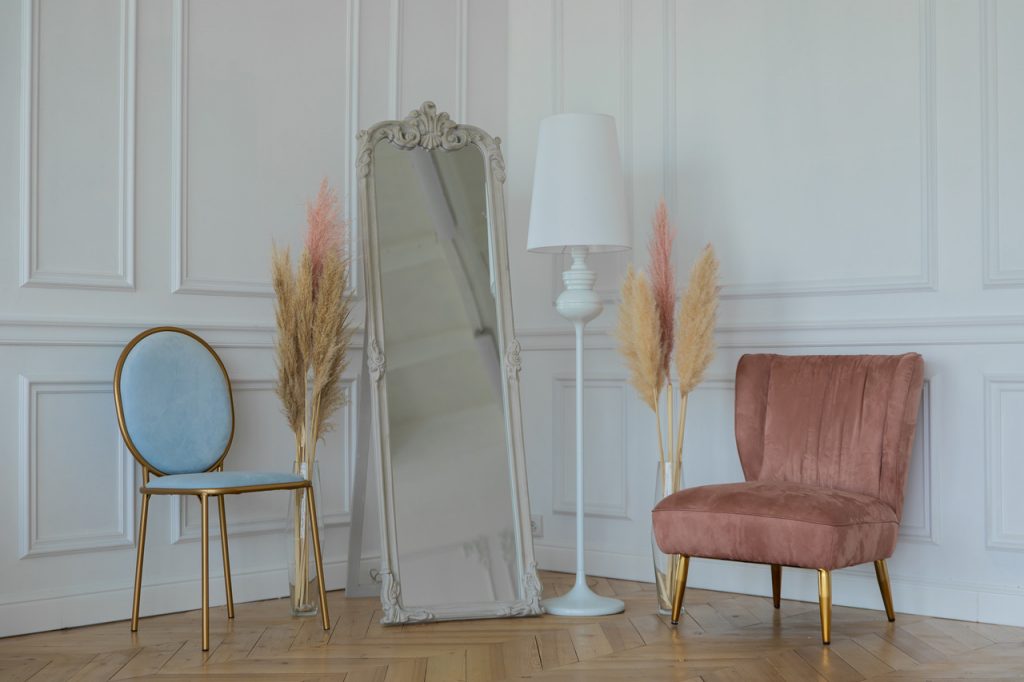 Poster, photo, wallpaper
Consider whether what adorns your walls is suitable for a small living room. One very good trick is to put space pictures with perspective in an undersized space. Try hanging a poster with a distant lighthouse or outer space in your living room. Wow effect guaranteed! Plus optical enlargement of the living room included.
>> Read also: Washable paints. We check paint types
Choose color carefully and let in natural light
A great enemy of small spaces are dark colors. A great enemy of small spaces are dark colors. On the other hand, bright colors are your ally and you definitely need to bet on them. Remember not to restrict and block the sunlight in a small living room. Throw away clumsy curtains and patterned drapes. Natural light and light color that reflects light will give the impression of space and lightness.
What's on the floor in a small living room?
A light floor should coordinate with light walls. The contrast to the walls, i.e. black floor, will optically reduce the space even more. Try to divide the floor as little as possible, if it forms a whole with the kitchen floor. An equal surface will optically enlarge the guest room.
Good news for carpet lovers is that a small living room does not exclude the use of this addition! But make sure it is not too dark. A striped carpet will give the interior an original character and optically enlarge it. The right textiles will also cover the dark floor, which should not be in the living room, and which you do not currently have the means to replace.
Furniture
Avoid heavy, massive, dark furniture. Your small living room will thank you with optical enlargement when you bet on lightness. Large and dark sofa should give way to light sofa on small, stylish legs. A big bench definitely has to give up the floor to a glass or mirror table.
A suspended TV will provide comfortable viewing and save valuable space.
If a large piece of furniture cannot be moved to another room, try to place it against a wall that is not opposite the front door.
Artificial lighting
Lighting bouncing off the ceiling is a recipe for success in a small room. It will make a small living room seem taller. As in every moment of life, moderation is advisable here as well. Remember not to exaggerate with the number of lamps and small lamps, because the effect will be quite opposite to the intended one.